Shanren: New video by Telefunken Studios
Posted May 23, 2012
The Chinese band Shanren from the Yunnan province in South West China, have recently released a new video. The new footage, which conveys a personal and 'behind the scenes' feeling, has been shot at Telefunken Studios. After one of the staff at Telefunken saw a performance of Shanren's USA tour, the band got invited to the studio to record a live performance the next day. The dance performed by the musicians is called 'Left Foot Dance of the Yi'
Although members of the band come from different ethnic backgrounds, Han, Wa and Buyi, Shanren sings not only in these minority languages, but in both Mandarin and minority languages. It remains a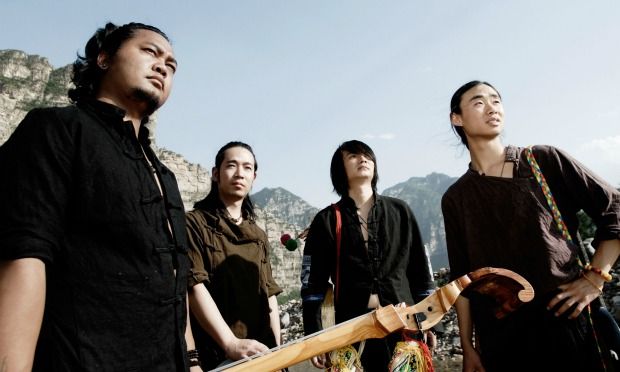 challenge for songs in minority languages to be aired, hence why minority music is threatened through the pressure from the Chinese music industry. Thankfully the talent of Shanren's musicians has enabled for them to emerge as musical ambassadors for China's ethnic diversity. Their unique sound has not only been the result of a reworking of Yunnan/Guizhou indigenous music, but it has also sprung from Rock, Reggae and Ska influences.
The band entered WMN's Battle of the Band Competition last year, and will feature on both our forthcoming The Rough Guide To China, and The Rough Guide To Undiscovered World out in late 2012. Our Battle of the Band competition has reopened, you can apply here before 30th of June.

Competition
Win A Copy Of The Rough Guide To African Disco our online competition
---
Click here to enter
Press Quotes
New City Music, Chicago: 'a great showcase of the funky sounds currently made in Crescent City'.
The Guardian, UK, 3*** stars: 'A classy compilation'.
Guardian, UK 4****stars: 'A highly original, compelling set'.
Froots, UK: '... a superb album of an under-represented music ... and comes highly recommended'.